Combining Cool Roof & Bifacial :
More PV Production & Less Energy Consumption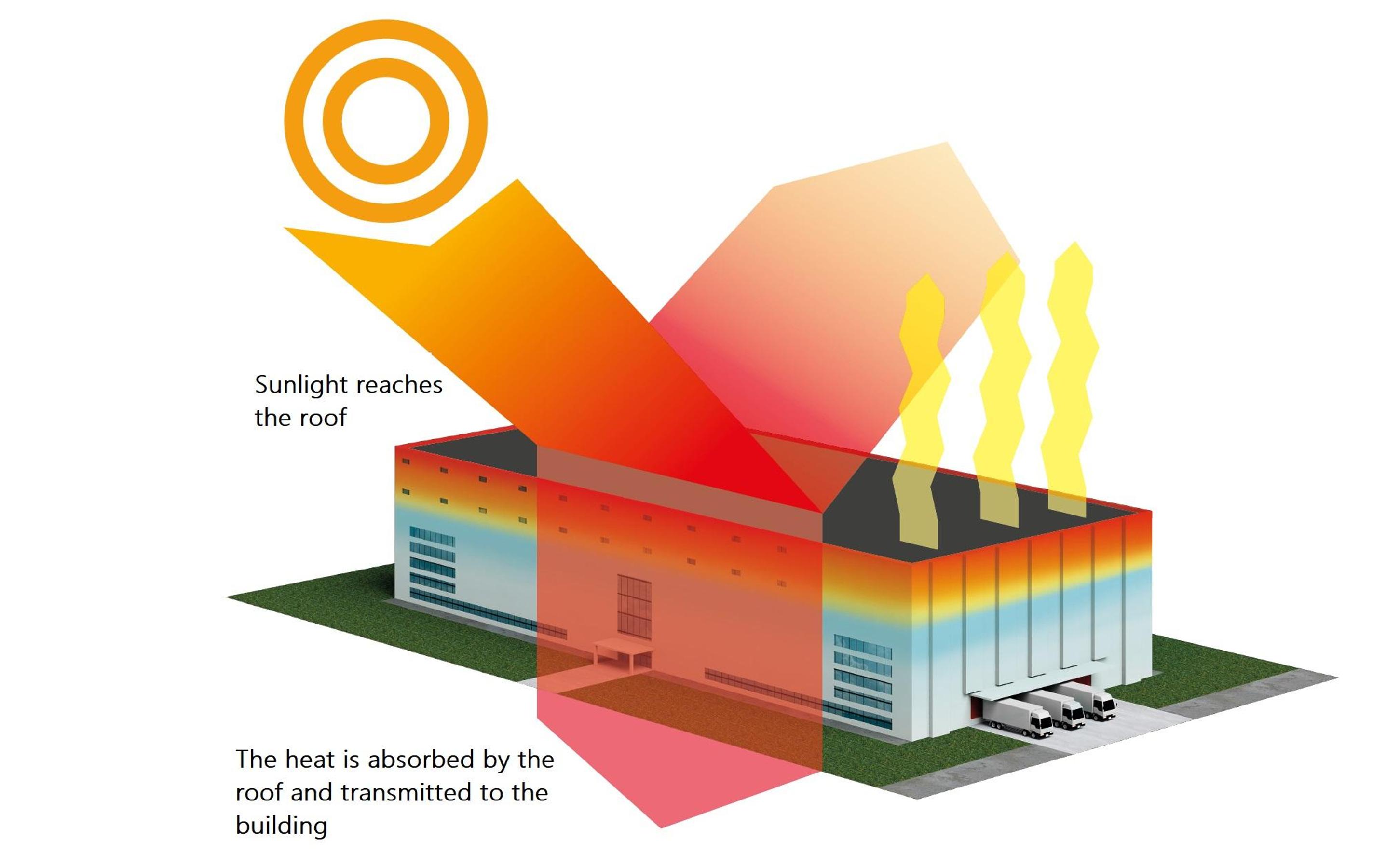 What is the issue?

The problems linked to summer comfort have become a recurrent subject due to rising temperatures. It involves an increase in indoor temperatures and therefore a discomfort for the occupant. The traditional means of cooling are energy intensive and very often incompatible with the future environmental regulations.
The consequences of over-heated rooftops:
Increase in the electricity bill
Deterioration of the roofing material and HVAC equipment
Thermal discomfort for the occupants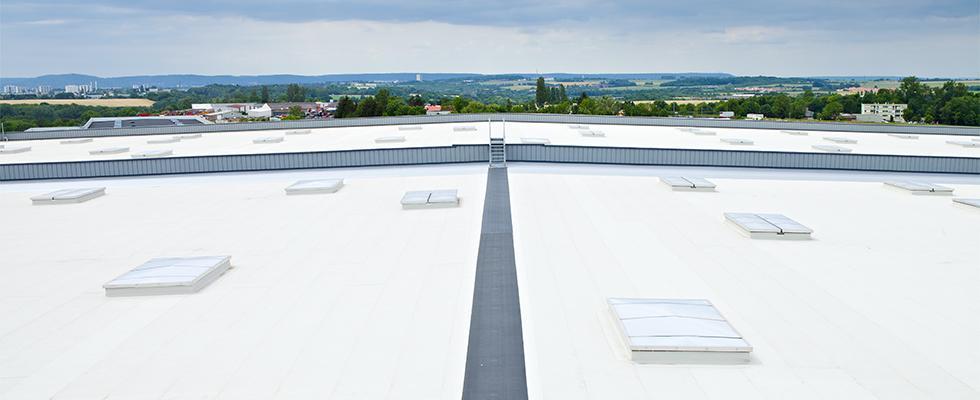 What is our combined solution ?
SOPREMA reflective membranes (Cool Roof) are one way to tackle the summer discomfort issue by benefiting from the reflective and emissive capacity of their membranes (such as SOPRASTAR) which will keep the roof cooler than a traditional membrane. The Solar Reflectance (SRI)Index is tested and approved through the ASTM E 1980-0 norm.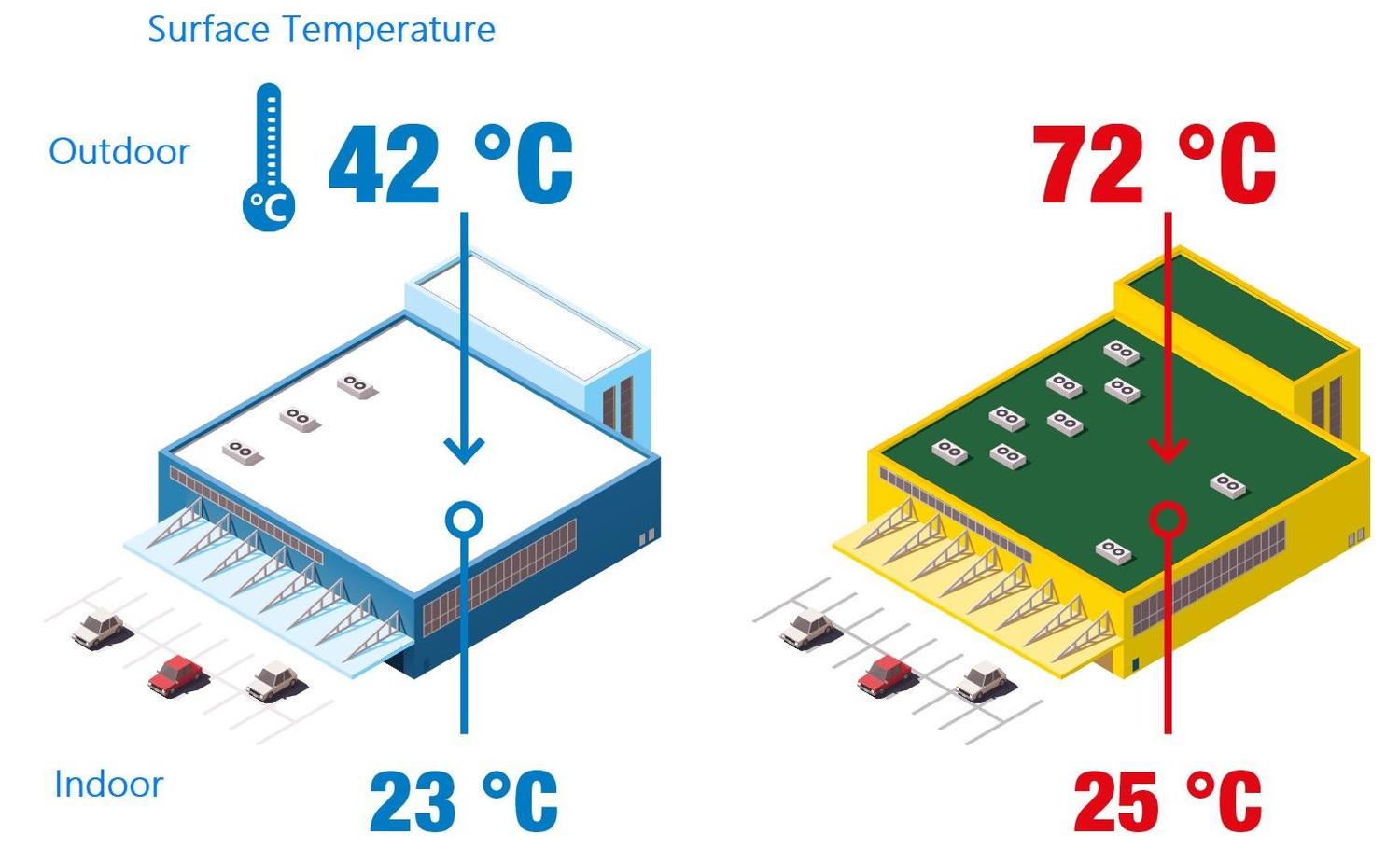 SOPRASOLAR offers to benefit from all the advantages of SOPREMA's Cool Roof membranes in addition to combining them with the bifacial technology. A bifacial module produces solar energy from both sides of the panel; therefore, you will be able to harness the rays of sunlight reflected by the white membrane.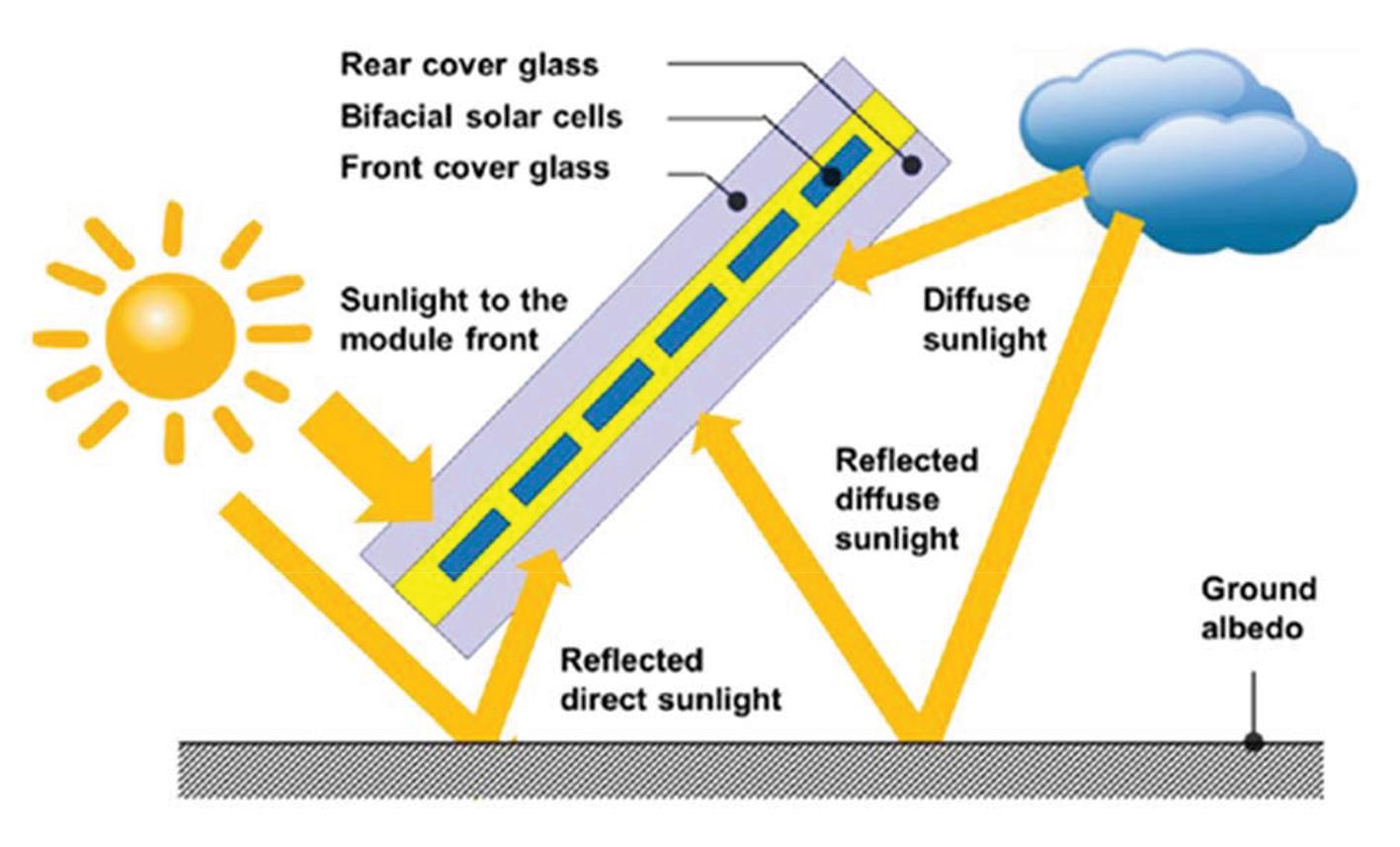 D Brearly: "Bifacial PV Systems", Solarpro magazine Issue 10.2, Mar/Apr '17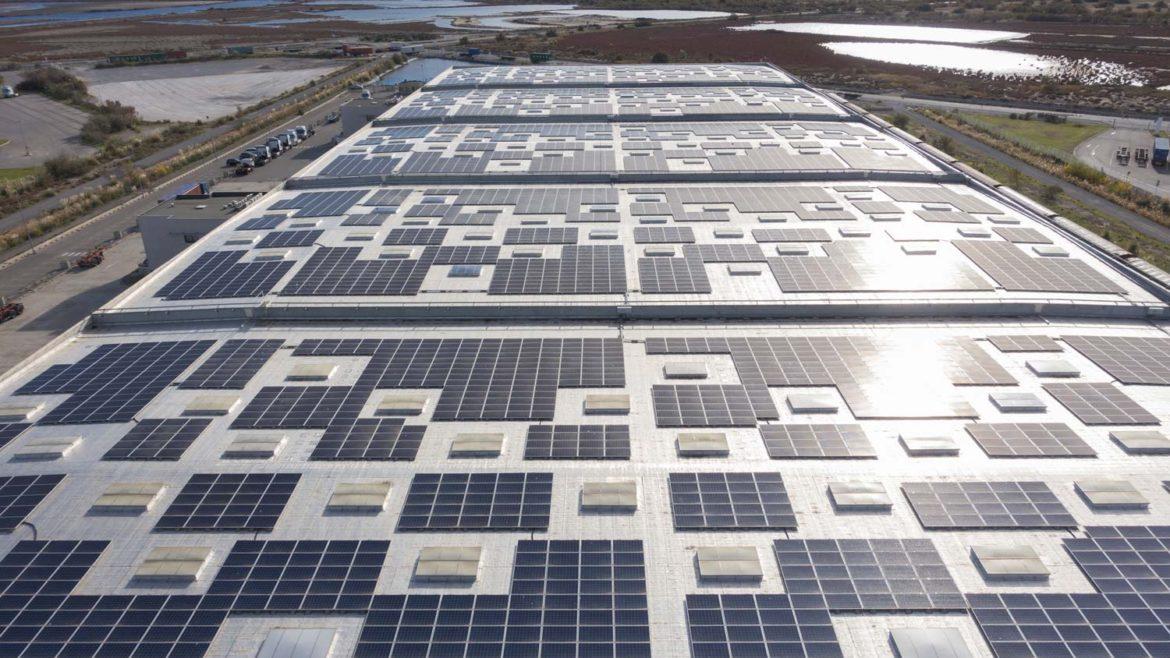 What are the advantages of our combined solution ?
Decrease in energy consumption related to cooling
Lower indoor temperatures & better thermal comfort for occupants
Savings on your electricty bill
Increase in your PV production
Improvement in the profitability of your PV project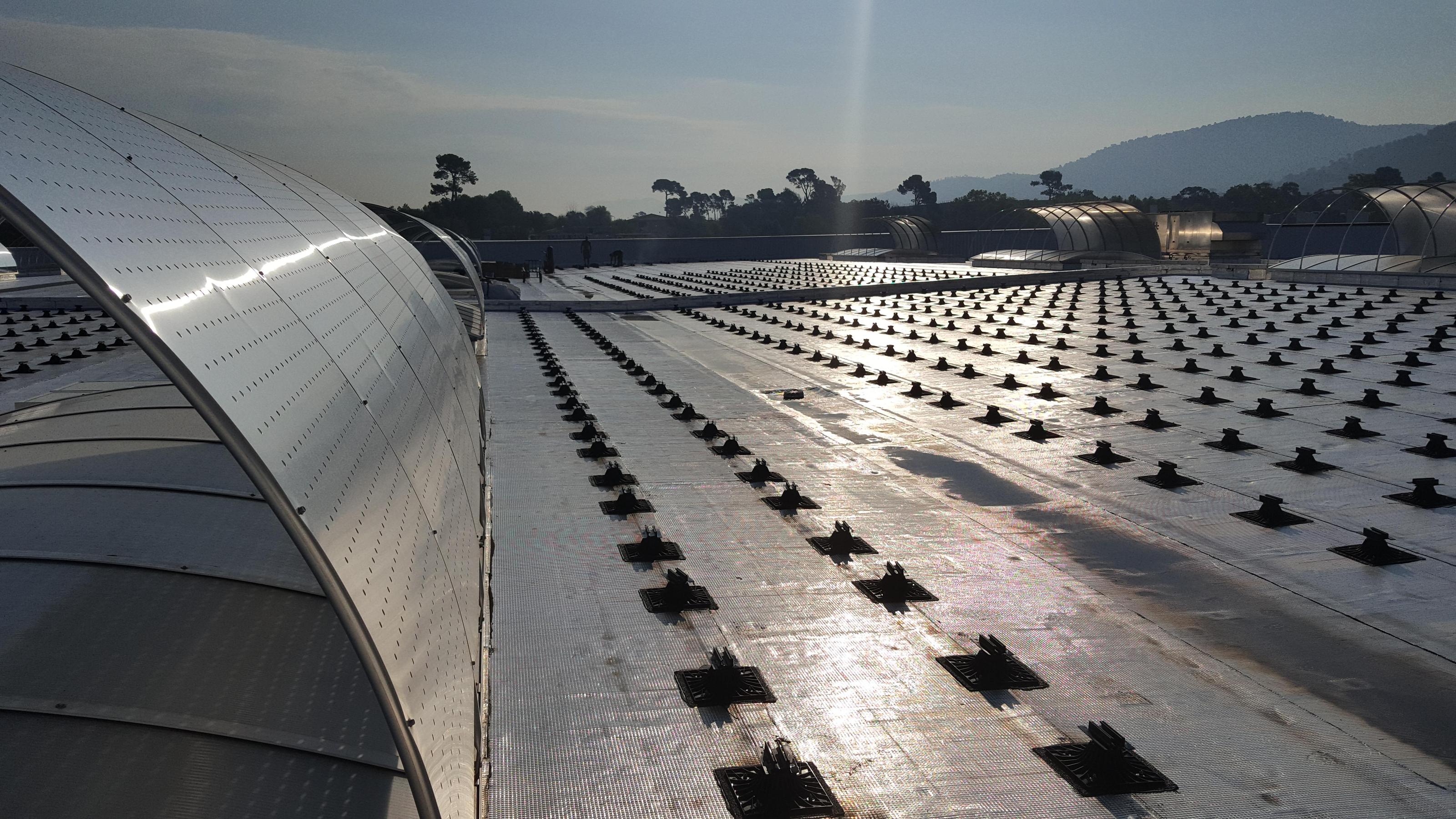 Our expertise :
An overall solution that complies with regulatory requirements :

Broof (t3)
Insurability
Guarantee
As well as :
A thorough layout study
A solar production estimation
A business plan analysis
Our support throughout the whole project
And much more …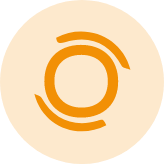 Our offer for your projects
Our team of project managers remains at your disposal to assist you throughout your project ! Contact us !

Safety
A wide range of products under technical approval

Modular systems
A broad range of "BRoofT3" solutions that complies with fire regulations

Personalised assistance
High quality products under guarantee