Kerloges - Chantepie (35)
SOPRASOLAR Fix Evo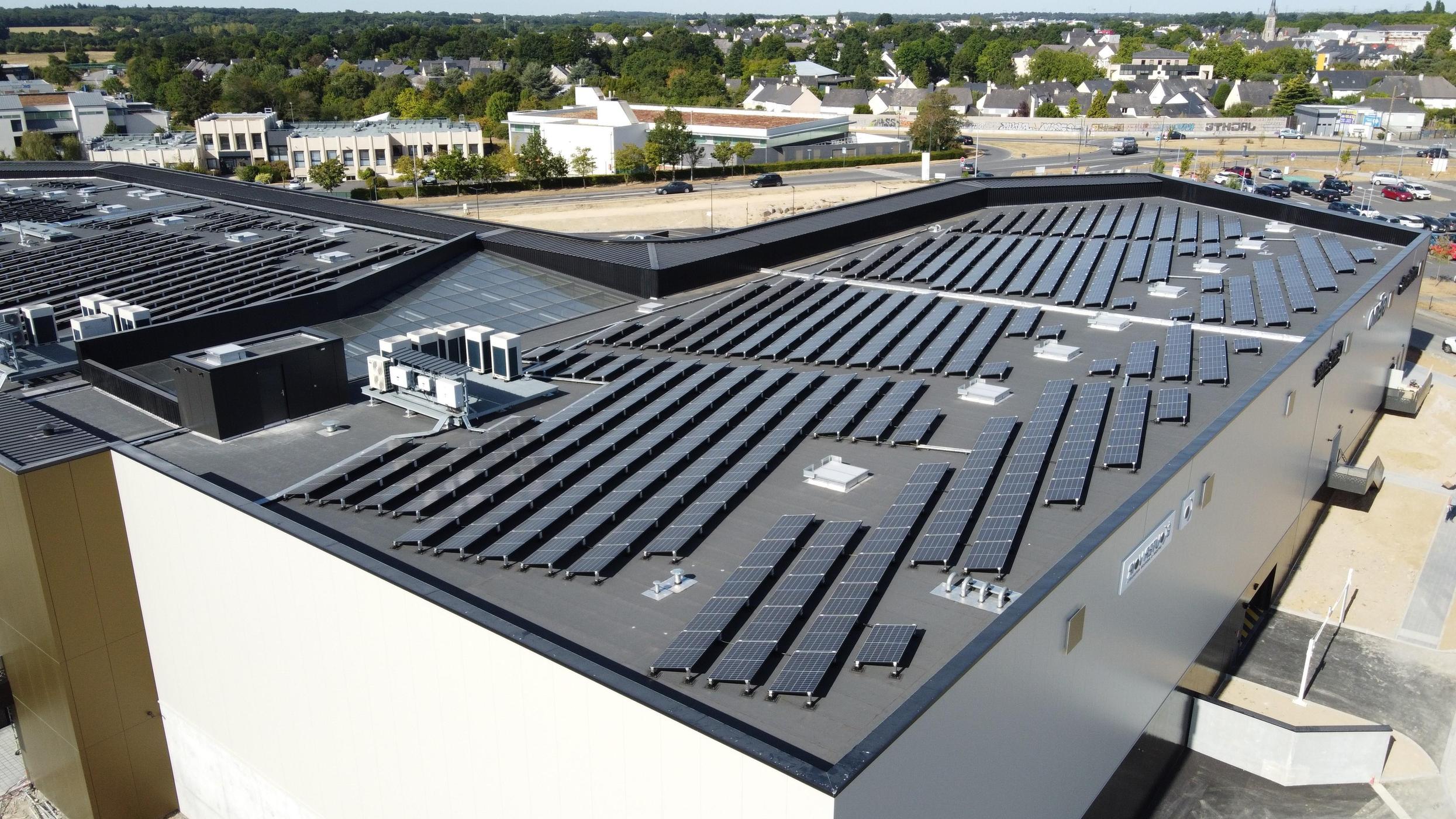 Construction of the envelope for the Chantepie shopping centre.
Installation of a photovoltaic waterproofing system with integration of the SOPRASOLAR® Fix Evo system, comprising 2,400 studs hosting a solar power plant with an estimated output of 400 kW. Rock wool insulation, 210 mm thick. Airtightness of the roof.
The facades are covered with 150 mm thick rockwool insulation wedged in trays with, in addition, 50 mm thick sandwich panels filled with PIR insulation on some facades.
LAYER
SOPREMA Entreprises
PROJECT OWNER
Box Invest
PROJECT MANAGEMENT
Company CIRTEC
SOLUTION(S) USED
Installation of rigid photovoltaic roofs: solar energy as a renewable source of electricity