Aquarium Oniria - Canet-en-Roussillon (69)
SOPRASOLAR Fix Evo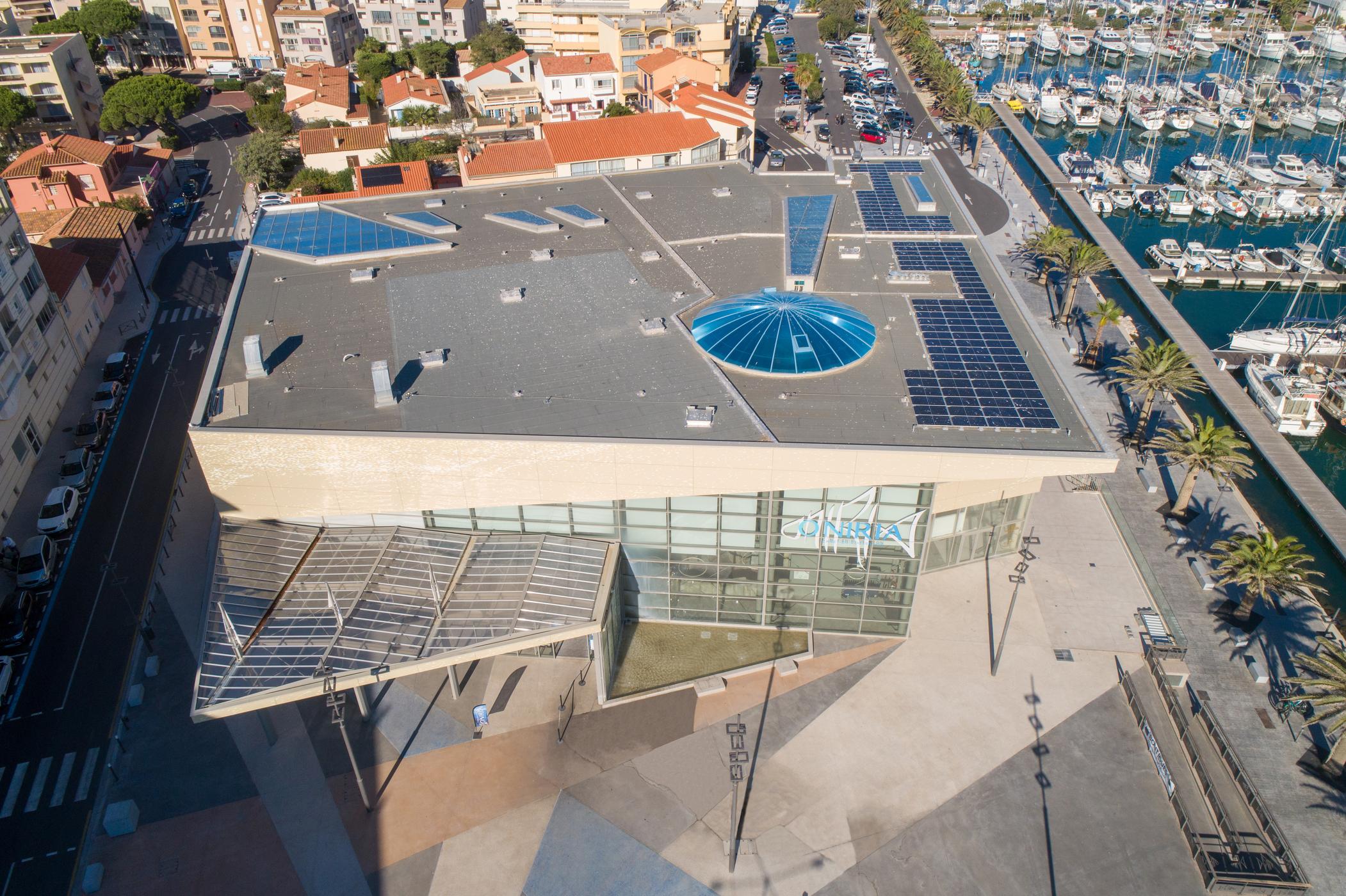 The aquatic building houses 3,500 animals of 660 different species.
The roof has 126 photovoltaic panels installed on SOPRASOLAR® studs connected to the self-protecting waterproofing.
The waterproofing and insulation of the roof were treated using the "NOFIX® ACIER RW" waterproofing complex, a waterproofing system without mechanical fasteners that is suitable for premises with very high humidity levels.
The cladding panels feature the light beige colours of the rocks that line the Canigou, the emblematic mountain overlooking the Catalan country.
BLUETEK® skylights cover the roof.
LAYER
SOPREMA Entreprises

CONTRACTING AUTHORITY
SPL Sillages

PROJECT MANAGEMENT
Rougerie - 3 Archi - Archi 2

SOLUTION(S) USED
Skylights with optimised thermal performance: products for all building facades.
Installation of rigid photovoltaic roofs: solar energy as a renewable source of electricity.