ISERAN CAMPUS ATOS – ECHIROLLES 38
SOPRASOLAR FIX EVO TILT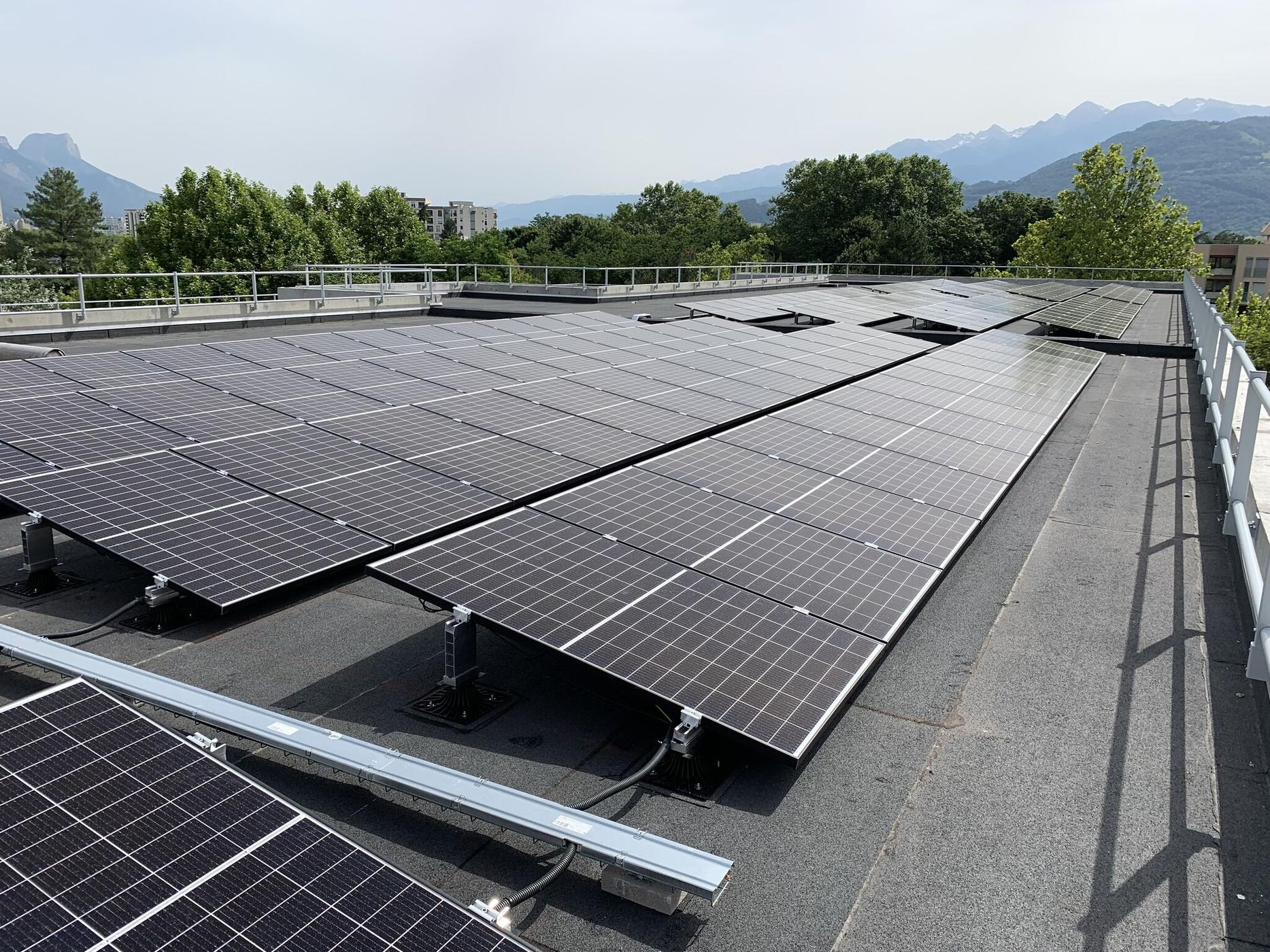 Recently delivered by the teams of Citeos Omexom France, it is composed of approximately 500 m² of photovoltaic panels on our #SOPRASOLAR FIX EVO TILT solution oriented SOUTH on concrete support, allowing a total power of 100 kWp for self-consumption!
With the mountain in the background ?️?️?️
Well done to Titouan Lagut's teams for the photovoltaic part ⚡ and Benoit Burillon's #SOPREMA teams for the installation of the studs of this beautiful reference. ?
? ECHIROLLES - 38
⚡ 100 kWp
? #SOPRASOLAR Fɪx Eᴠᴏ TILT
? Citeos Omexom
☂️ SOPREMA Entreprises