SOPREMA Entreprises Agency - Lyon
SOPRASOLAR Fix Evo Tilt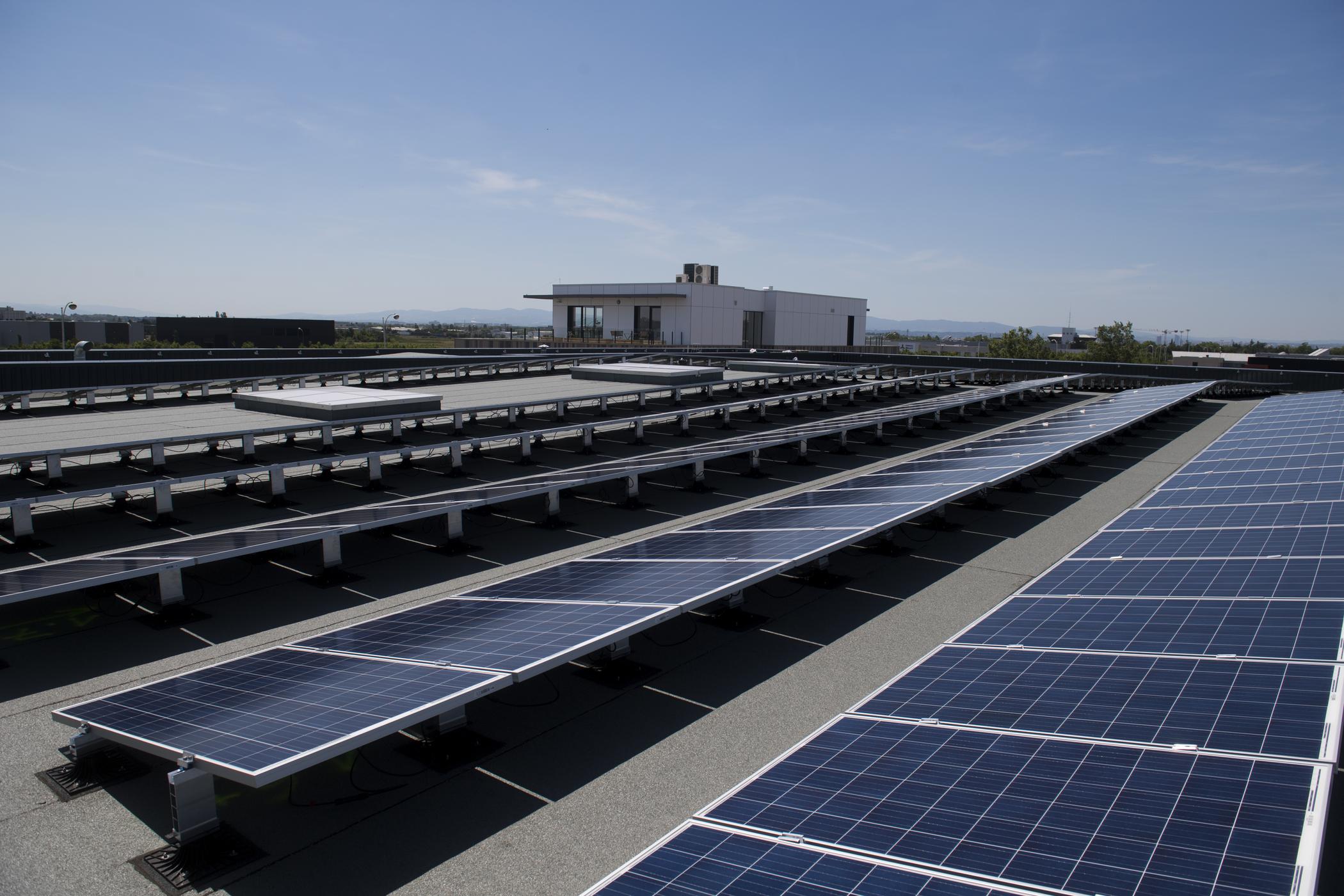 AN ECO-RESPONSIBLE BUILDING, A SHOWCASE OF EXPERTISE (ENVELOPE, CARPENTRY AND METALWORK)
The new Lyon branch is a true showcase for the expertise and know-how of SOPREMA Entreprises and is Passiv'Haus certified.
The focus is on eco-responsible and sustainable solutions.
In particular, the book highlights waterproofing, roofing and cladding techniques, the company's core businesses:
Green roof with automatic watering and a 28 m3 rainwater recovery tank for total autonomy,
Photovoltaic panels on blocks producing electricity which is sold,
Air permeability,
Thermal and acoustic comfort,
Controlled energy consumption,
Roofing, cladding and waterproofing...
LAYER :
SOPREMA Entreprises
PROJECT OWNER
SOPREMA Entreprises
SOLUTION(S) USED :
Rainwater management: solutions for all types of roofs
Installation of rigid photovoltaic roofs: solar energy as a renewable source of electricity
Green roofs: solutions for biodiversity
Fixed sunshades for façades and roofs: solutions for optimizing shading
Natural ventilation openings: a combination of thermal comfort and waterproofing
Skylights with performance infill: a range of products for natural lighting
Skylights with optimized thermal performance: products for all building facades
Glass-filled skylights: multiple benefits for new or renovated buildings
Control systems: automated solutions for energy efficiency in buildings